TMBG are OK: Fallon on Friday. Tour starts in Indy... →
tmbgareok: THEY MIGHT BE GIANTS US TOUR STARTS IN TEN DAYS! we invite all to reblog this! help us spread the word! THANKS! INDIANAPOLIS Thursday May 30. info: http://ticketf.ly/WJEgUg MILWAUKEE Friday May 31. info: http://bit.ly/ZTq1hx MINNEAPOLIS Saturday June 1. info: …
tmbgareok: I had my Dad make me the W from "D and W"! 
Grammar Grouch
The phrase "how come" is slowly but surely replacing "why." I hear it everywhere, including TV and radio and it is really starting to annoy me. "How come you're driving tonight?" Wouldn't you rather hear "Why are you driving tonight?" How come (sic) I think so much less of people who habitually use this phrase? While I'm...
tmbgareok: Just received the replacement copy of Them Ain't Big Eye Ants. Thanks for caring enough to do that for all of us, I'm sure it set profits back a good amount. Also included was a free copy of The Spine Surfs Alone! You guys really go above and beyond. Thank you so much. Looks like we all got different stuff for an extra. Very cool! It makes the IFC more interesting. I got the...
1 tag
TMBG are OK: In November of 2011, I went to a TMBG... →
tmbgareok: In November of 2011, I went to a TMBG show at the Fillmore in San Francisco, and was lucky enough to be in the front row. My mom was terminally ill at the time, and told me that "Can't Keep Johnny Down" had become kind of an anthem for her, so it was a bit of an emotional concert for me to… This is just another example of the band that treats their fans better than any...
tmbgareok: All I see is pictures of matchstick men? Your embrace and my collapse.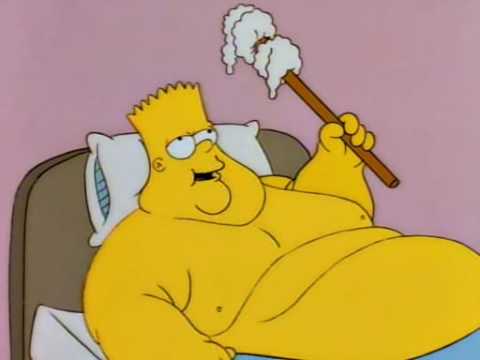 Test
Why isn't this working?
August 8th...
…is a beautiful day! For the 15th straight year, I'm listening to the great NOFX song, "August 8th" several times today.
There's always next year
As the trade deadline approaches, the Tribe's brain trust better be screaming "Sell! Sell!" like the Duke brothers in Trading Places for every man on the roster not named Asdrubal.
5 Tips for the War of 1812 Bicentennial Party...
mentalflossr: Today marks the bicentennial of the start of the War of 1812. Here are a few tips for throwing a 200th birthday party. Back when we were undefeated…
Good Advice From 80's Music
Don't try to live your life in one day—Howard Jones Don't pay the ferryman 'til he gets you to the other side—Chris DeBurgh Don't tell me you love me—Night Ranger Don't turn around, uh-oh! Yeah, yeah Der Kommissar's in town—Falco/After The Fire And One From The 90's That May Or May Not Be Good Advice, It Depends: ...
SAN DIEGO, CA—Jill Attleboro's mix CD ended up... →
Although these animals are rarely domesticated,...
I can't stand it when sports teams or colleges named the Wildcats/Tigers/Lions/Panthers / Cougars have a logo where the specific species has a fifth claw, or worse, an opposable thumb.
My social obligations have greatly increased lately. I've been casually drinking more often in the last few weeks than in the last eight months combined.
The Ear of the Beholder
3 bands I can't stand that if someone mentions that they're their favorite band, I think much, much less of that person: Aerosmith, The Doors, Kiss* Three bands/artists that I'll admit have some musical talent but I still don't like and also think less of you for calling them your favorite: Bruce Springsteen, Van Halen, The Eagles 3 bands I used to like a little but...
Extrapolation
Take it for what it's worth but all of a sudden more than a few people I know are either quitting their jobs and switching companies for better opportunities or getting multiple job offers. The unemployment rate will be below 7.5% by the election and that will mean a second term for the president.
The bottomless pitcher
If I keep making more and refilling the iced tea container just before it is empty it's technically never "dirty", right?